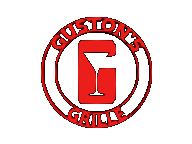 KCCO Black Lager is finally here!
Anyone who looks @ "The Chive" (which is probably the greatest website in the world) will be very excited to have tasted Red Hook/Resignation Brewery's new beer KCCO Black Lager!
This Beer is a toast lager with notes of chocolate and coffee. Unlike a heavy porter or a stout it's amazingly light, crispy, and session-able. KCCO Black is a delicious misfit. 5.10 ABV. Not to mention it's alcohol percentage is higher than your average light beer! Everyone that has given this beer a chance will be pleasantly surprised by the outcome. Keep Calm and Chive on with a Black Lager today!